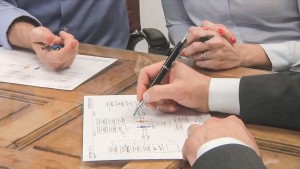 Traditional Face-to-Face Meetings
Most professionals meet their clients periodically in-person. Asset-Map is designed to keep the meeting agenda to merely the facts of the current household condition.  By enabling all parties in a conversation to mark-up paper-based asset-map visualizations of the facts, an entirely new level of engagement and ownership emerges.  Everyone is finally "on the same page… literally".
Digital Experience
Large media displays and mobile computing is impacting the conversation by allowing both an interactive live experience between customers and their advisors.  Asset-Map was designed to create the most important household financial information on a single interactive screen.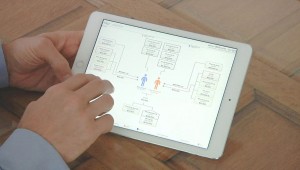 Remote Experience
Remote screen viewing technology has evolved to allow people to see and talk virtually anywhere there is internet access. This creates an incredible opportunity to quickly connect and educate parties to financial guidance on what matters to the financial condition today.  Asset-Map was built to create the singular user experience in a remote environment enabling better use of everyone's time in interactions.